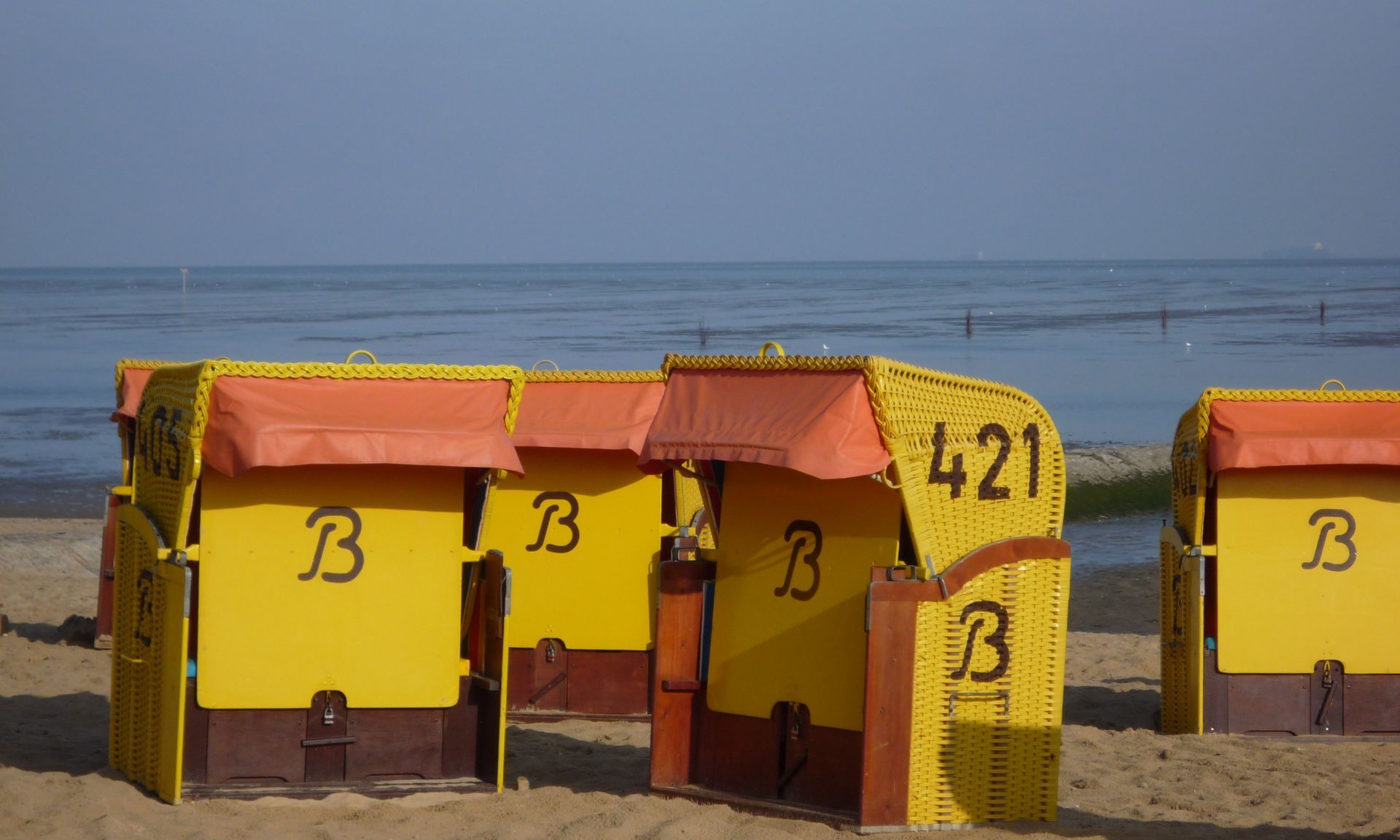 Tideland
North Sea
Where the seabed meets the horizon: as a unique natural wonder, the North Sea Wattenmeer tide flats have been added to the UNESCO World Heritage List. If you walk from Cuxhaven to the bird island, Neuwerk, during the ebbtide, an exciting journey of discovery awaits you:
Golden yellow morning light shines on the typically German, wicker beach chairs; the sand is cool and damp - it rained during the night. Now the sky is cloudless, and it promises to be a nice day. Only Mila thinks something is wrong. The little girl is on the promenade and is ready for the beach, equipped with a pink hat, a green plastic bucket and a shovel; she looks skeptically into the distance. "Grandpa Peter, the sea is gone," notes the five-year-old and looks unhappy. "I know, Darling," her grandfather replies with a smile. "Shall we go looking for it?"
Shoes and socks off, pants rolled up and off we go on the mudflat walk between Cuxhaven and the bird sanctuary, Neuwerk. At low tide, the small island can be reached on foot over the Wattenmeer shoals. The first few meters in the "watt," are a new experience for your feet. The bottom of the sea is covered with a few centimeters of a thick, sticky, shiny layer. The brown muck squeezes between your toes, while the hard sandy bottom has been rippled by the water - a free foot massage accompanied by a pleasantly fresh breeze from the west-northwest. In the distance, you can hear a high-pitched call. Beating their great wings, a group of so-called mute swans flies in a long row, not even two meters above the ground. In the sun, the watt shines like a huge mirror all the way to the horizon. The world seems endless!
In Cuxhaven, the water began to ebb at 5:04 today and has reached its lowest point at 11:50. The sea recedes up to 16 kilometers, then the tide miracle begins its cycle again. The route to Neuwerk lies before us in a great curve; the lighthouse can be seen from afar. This square construction of red, meter-thick brick walls was built in around 1300. Because of its location at the confluence of two rivers, it provided an important landmark. In addition, soldiers were stationed there to ward off the pirates who were eager for the goods and gold pieces on the merchant ships ... Thus, a visit to the Wattenmeer has always been an adventure!