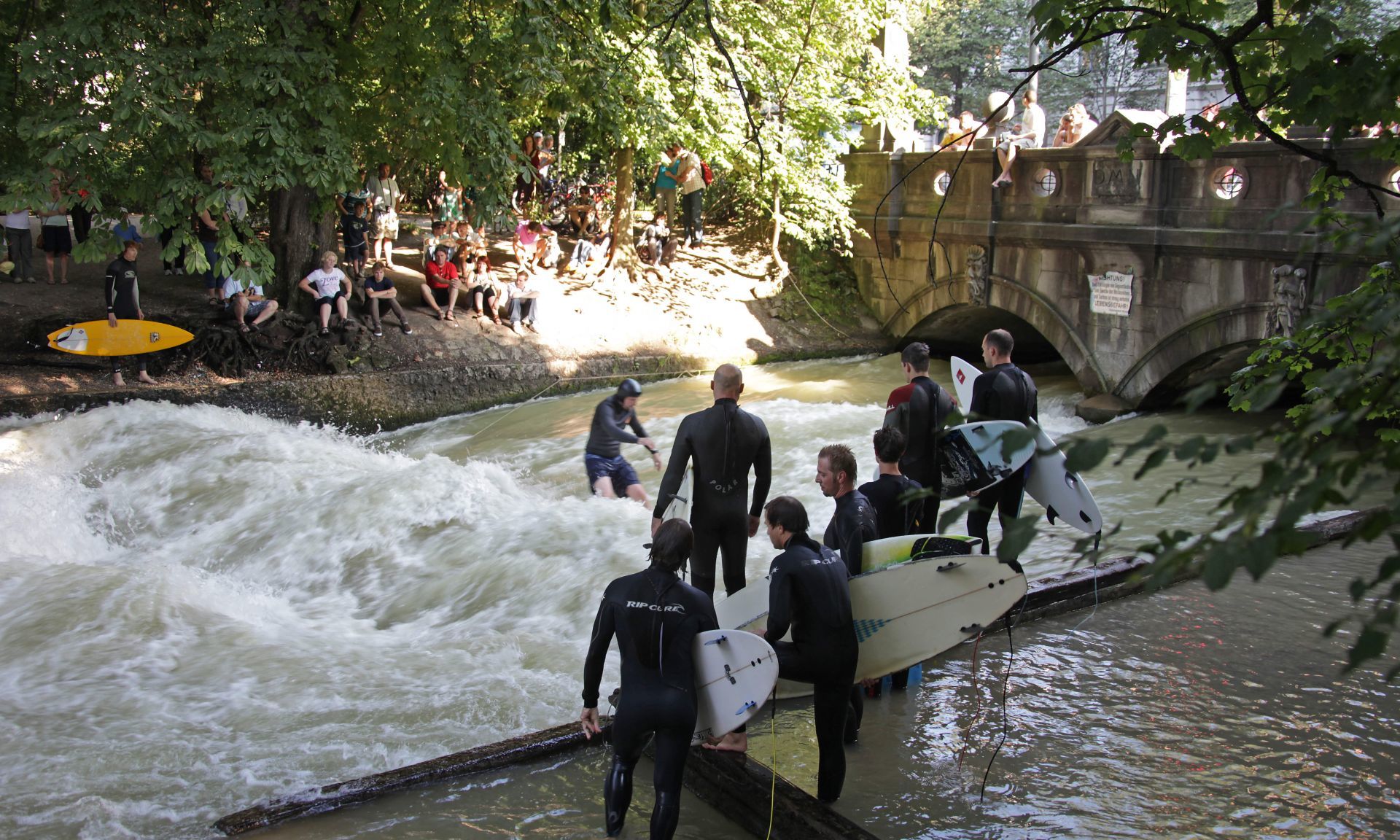 The perfect wave – surfing in the middle of Munich!
Munich
Surfing on the Eisbach.
The sea is hundreds of kilometers away from Munich. Nevertheless, in the summer you can always meet young beach boys (and girls) walking through the English Garden in a wetsuit with a surfboard under their arm.
They are on their way to "their" wave (about one and a half meters high and nearly eight meters wide) on the Eisbach.
The experts jump right onto their surf board the others start out sitting from the wooden planks at the edge. They whiz back and forth, so that the audience on the Eisbach bridge involuntarily counts the seconds. Hardly anyone lasts longer than half a minute on the wave, then splashes into the floods.

The special feature of the Eisbach wave, in contrast to any sea area, is that the water comes from the front. Another reason why the Eisbach is considered to be a professional area is that the wave is created by a dip built into the riverbed. The wave is fast, the Eisbach almost constantly flows with 27 cubic meters of water per second. This river arm is fed by the Isar, which flows directly from the Alps, clear and ice cold, right through the city.

Surfing in the city - that's terrific but not without danger. Often the athletes are thrown off head first or bellyflop into the water, scraping past concrete blocks that were laid on the riverbed.

Surfing in the city was almost banned a few years ago. The Free State of Bavaria was afraid of legal claims after accidents. After some back and forth, they found a solution. Since then surfing is always allowed, "at your own risk," as the signs announce.