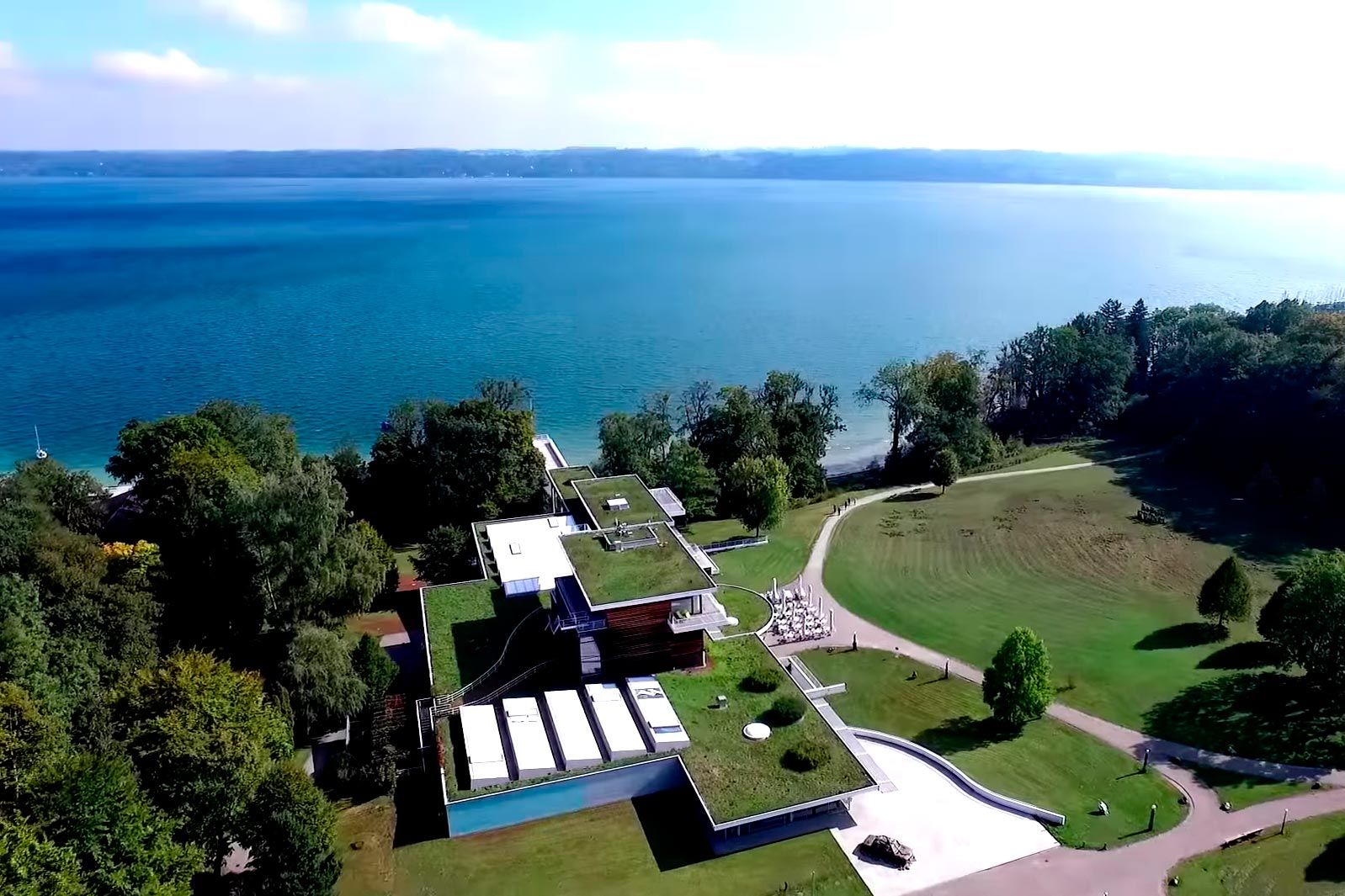 Museum of Fantasy
Lake Starnberg
A flying swan floats through the entrance hall of the Buchheim Museum taking visitors on a fun journey through a truly adventurous museum! The collections of the museum's founder, Lothar-Günther Buchheim, painter, photographer, publisher and novelist, are not bound by strict rules, they simply want to make you enjoy art.
Here, there is not just room for the "big names." Folk and trivial art are included along with the great expressionists. The core of the collection encompasses works by Ernst Ludwig Kirchner, Max Pechstein, Karl Schmidt-Rottluff and Otto Müller. Also, in two towers of the light-flooded museum building, cult objects from Africa and the South Seas, as well as Bavarian wooden figures and colorful reverse glass paintings with circus motifs painted by Buchheim himself are displayed.
All of the exhibits, however different they may be, seem to be connected by an invisible band. They illustrate how much the artists of the "Brücke" movement were inspired by folk art. This museum is fun for the viewer and the tour is entertaining even for children.
The museum by architect Günter Behnisch is also picturesquely situated in a 56,000 square meter park where there is also a colorfully painted helicopter with gruesome teeth. On summer days, yellow folding chairs are set up on the sun terraces and around the house, so that visitors can enjoy their newly gained impressions along with a wonderful view of the Starnberg Lake.