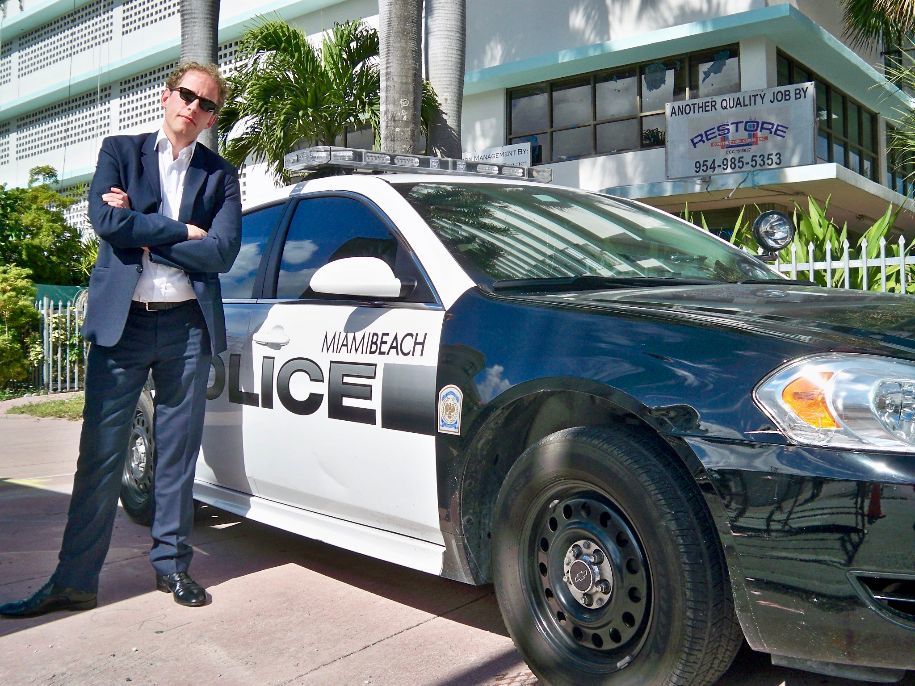 Johann Koenig – a gallerist who sees nothing
Cologne
It sounds like a bad joke: A gallerist who can't see anything? But that's how Johann Koenig's began his career. At the age of eleven, he lost almost all of his eyesight in a fireworks accident, but at the age of 20, he founded a gallery anyway. He could not have seen a Rembrandt, so he had his artists explain their often abstract installations. From the discussion, he could decide whether the works were appropriate for him. Art was a movie in his head.
It certainly helped that the now 36-year-old came from a culturally involved family. Kaspar Koenig, his father, directs the Museum Ludwig in Cologne, one of the most important addresses in Germany for contemporary exhibitions. Walter König, his uncle, runs the museum bookstores that bear his name, which in the meantime are known throughout the republic for their good assortment and knowledgeable connoisseurship.
What Johann Koenig was denied with his eyes he made up for with his chatter. To this day, he is a jabberer, he steamrolls over the conversation with ideas, absurdities and bragging. Koenig convinces collectors to "see" more in the artworks than they see with just their eyes. He has turned his difficult-to-sell artists into bestsellers - Juppe Hein, a conceptual sculptor from Denmark, or Monica Bonvicini, who makes brutal-looking objects.

Thanks to an operation nine years ago, Johann Koenig has almost completely recovered his eyesight. Has it given him a new appreciation of art? The gallerist does not believe that he was disappointed in even a few of the works when he could suddenly see them. With his better eyesight, the program of Galerie Johann Koenig has changed. Now he exhibits brightly colored paintings by Norbert Bisky and laconic, bizarre sculptures by Erwin Wurm. King no longer has a fear of contact. He throws parties with fashion bloggers, and his exhibition openings attract the "coolest dogs" in Berlin. He lives in Kreuzberg in a converted church from the 1960s. The previously ignored building has now become the epicenter for creative youth, because Johann Koenig sees more in them than the rock-hard surface.