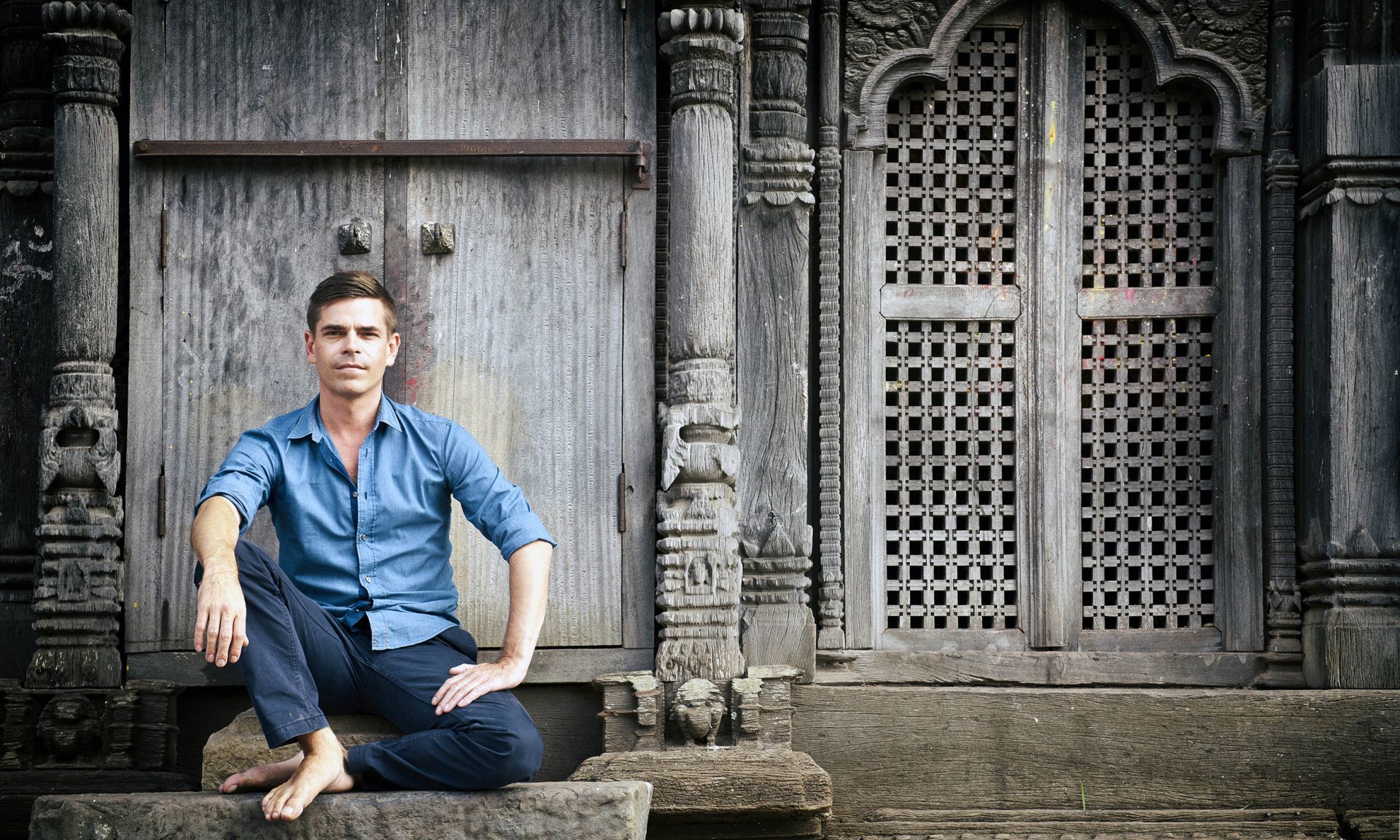 Jan Kath – carpet design made in Germany
Bochum
In an old machine factory in the Ruhr district, Jan Kath, one of the most important carpet-designers on the international stage, has his headquarters. Here, the 45-year-old German creates his award-winning designs, which are sold all over the world.
His carpets can be found everywhere – in the homes of European and Middle Eastern royalty, in the Washington residence of Bill Clinton, in the villa of rock star Antony Kiedis in Hawaii, in private suites at the "Vierjahreszeiten" in Hamburg and in the showrooms of important Parisian fashion labels.
With his modern designs, Jan creates a completely new perspective on carpets. Guided by a bold approach in his work, he combines classical elements of oriental carpets with contemporary minimalist design. He consciously breaks with traditional ways of seeing and throws strict rules of composition out of the window. While an entire generation once rolled up their grandmothers' Persian rugs and exiled them from the living room, Jan's designs are now bringing them "back to the floor." "Nobody feels really comfortable in clinically styled apartments with highly polished concrete floors," he explains. "Our carpets are an organic dotting of the 'i', islands of wellbeing with a healing effect in cool interiors – without destroying the overall style."
With his interpretation of the modern carpet, Jan has developed an unmistakable signature that defines style and is one of the most important carpet designers on the international stage today. His concepts have earned numerous accolades, including the Red Dot award and Carpet Design Award. More and more of his work is now appearing in museums that showcase art and design such as the Frankfurt Museum of Applied Art, the Beijing International Design Triennial, Art Museum Riga Bourse, the Museum für Gestaltung Zürich and the Victoria and Albert Museum in London.
Jan Kath is an autodidact. The matrix for his innovative designs is formed by a relationship to carpets with deep emotional roots: he is from the third generation of a family of carpet dealers who have branches in the Ruhr district and in Berlin. When he was just a young boy, he and his father, Martin Kath, used to visit manufacturers in Iran and Nepal. These experiences trained his eye and awakened a fundamental understanding of color combinations and proportions. At the same time, Jan never wanted to follow in the footsteps of his parents, and he never intended to continue running the business for them. In order to find his own way, he traveled through Asia and the Middle East when he was 20 years old. During this trip, he wound up, more or less accidentally, in Nepal. There, friends of his family offered him the opportunity to start working as a quality controller in their carpet production business. His "connection with the world of carpets" was reestablished.
Later, Jan took control of the manufacturing process and began to produce his own designs. He finds inspiration everywhere and anytime: while looking out the window of an airplane at a soft line of clouds over the Himalayas, a colorful tablecloth in a Russian bar in New York and, most recently, the archaic industrial culture of his home, the Ruhr district. Jan Kath has developed an unmistakable signature. Although the allure created by imperfection, erosion, and transformation plays a central role in his designs, Kath is "uncompromisingly conservative" where quality is concerned.