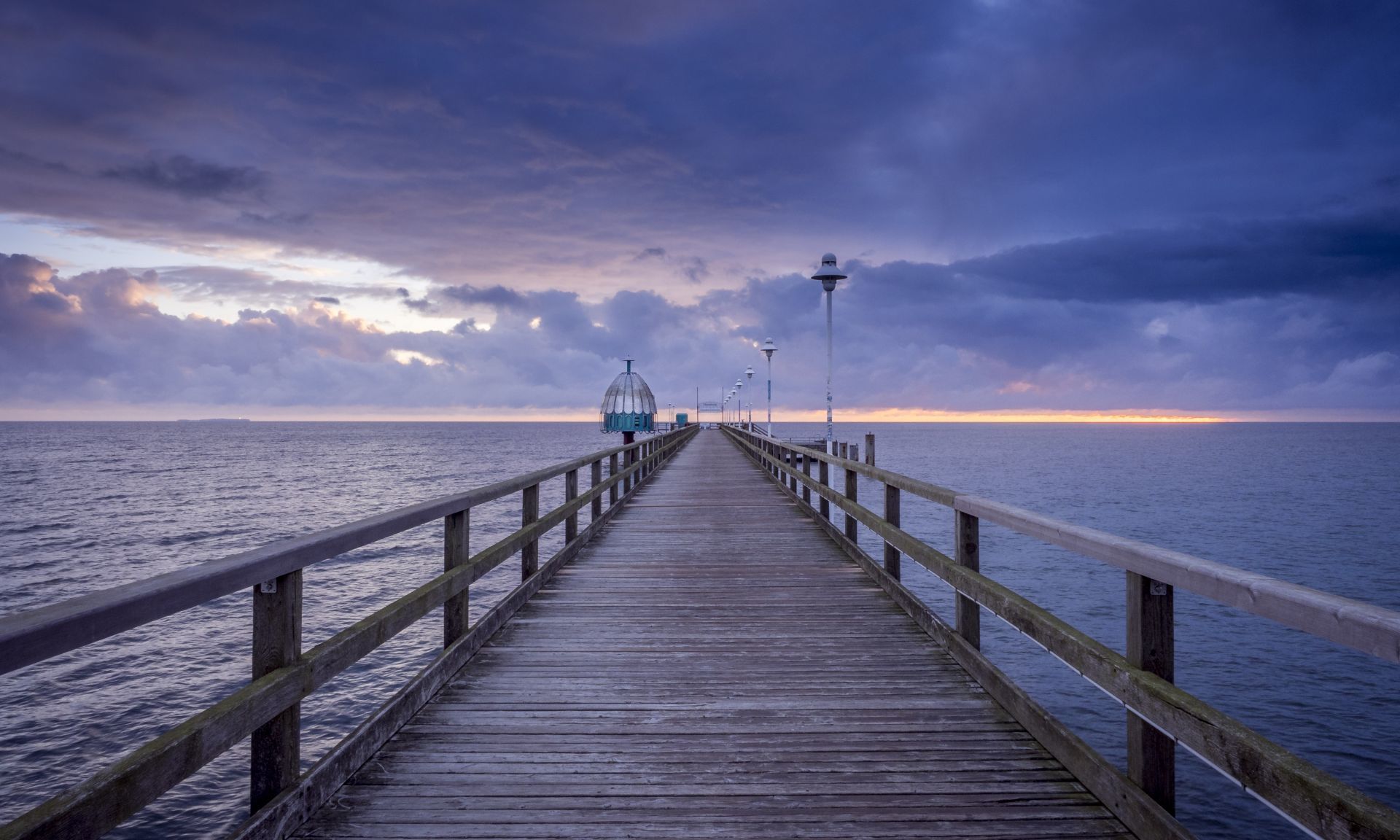 In the Gold Rush at the Baltic Sea Coast
Ruegen
Let's go searching for gold! When the weather turns stormy at the Baltic Sea, the inland sea in the north-east, people are drawn to the outdoors. With small rakes and buckets, locals and tourists wander through the wind-skewed pine forests to the coast and start looking for amber - the gold of the Baltic Sea!
This petrified resin from the primeval forests catches in the seaweed and is washed to the long, lonely beaches by favorable winds. Especially the youngest treasure hunters really catch gold fever. They celebrate even the smallest find and return home after a few hours with red cheeks, pleasantly tired and happy with their booty. Then tea or warm sea buckthorn juice with honey is served In front of a cozy fire, or you can enjoy a delicious meal along with the view over a classic whitewashed balustrade of a balcony overlooking the sea.
Ruegen is a place to relax and take a deep breath - many German couples and families like to vacation here. On the other hand, there are few international guests. The island can be reached via the Stralsund Bridge or a small car ferry and has much to offer. The sophisticated, newly renovated spa in Binz, the white town of Putbus with its classicist castle and park and the pier in Sellin all invite you to visit. Since 1885, the "Frenetic Roland" has been transporting guests on narrow gauge tracks across the island. With a maximum speed of 30 km/h, the steam locomotive puffs from one seaside resort to the next.
The main attractions on Ruegen, however, are the glowing white chalk cliffs on one of most beautiful coasts in Europe. The 120-meter-high cliffs were formed over more than 50 million years from the calcareous, fossil remains of various small animals that settled to the sea sediment and solidified it into rock over time. The chalk cliffs, embedded in the lush green of the surrounding beech forests, form a fascinating contrast to the turquoise-blue water. A real motif treasure chest for artists and hobby photographers!