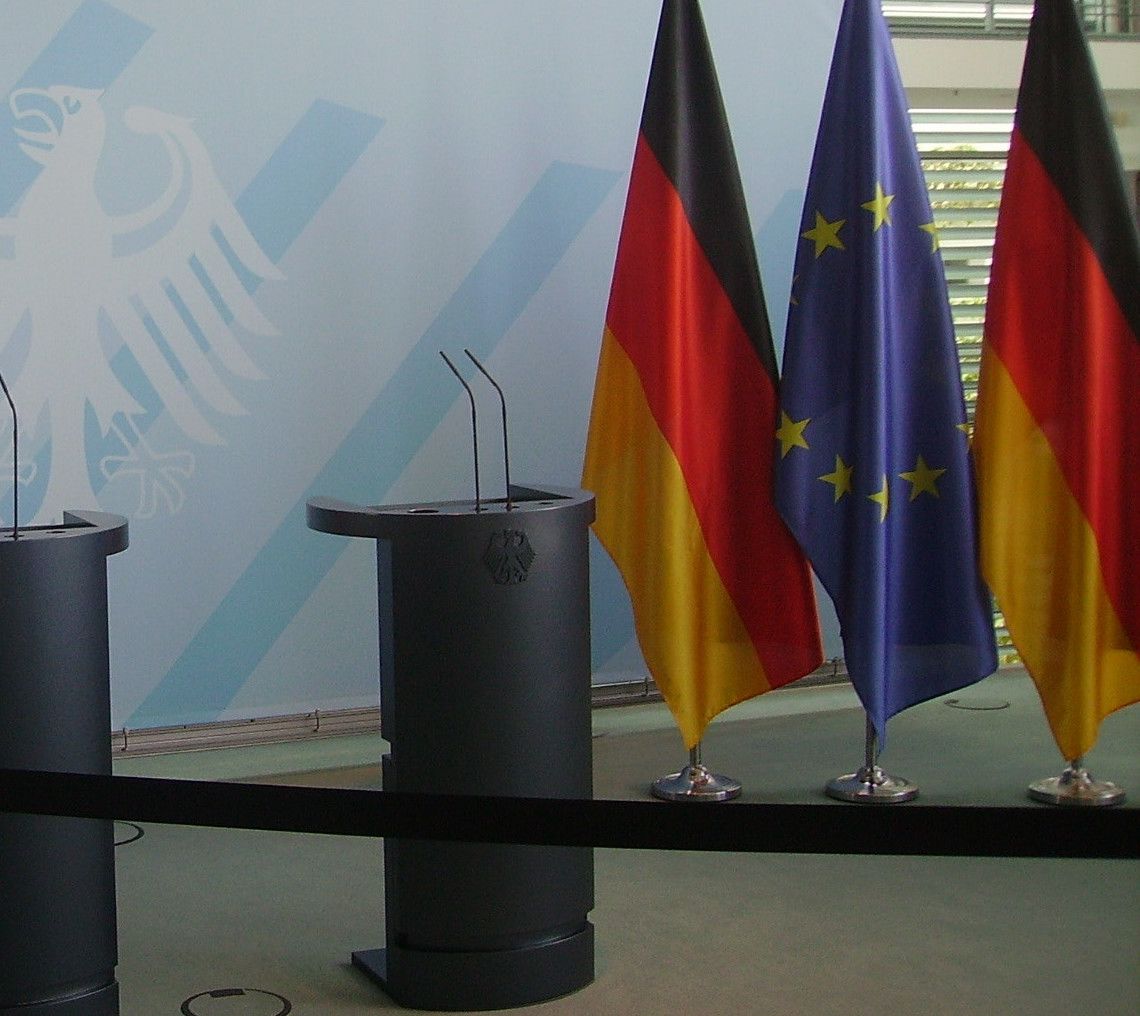 Do you know Angela Merkel?
Berlin
Angela Merkel is internationally known as one of the world's most powerful women. Here are a few things you may not have heard before about the German Chancellor.
Nickname
The Germans affectionately call their chancellor "Angie." At school, however, she answered to "Kasi" - the abbreviation of her maiden name "Kasner." Her grandfather was from Poland. His name was Ludwig Kazmierczak, but because hardly any German could pronounce this name correctly, it was Germanized.
Childhood
Merkel is the daughter of a Protestant minister and grew up in what then was East Germany. Because the family had little money, the two goats were milked regularly and her mother, Herlind, cooked stinging nettles as spinach.
In discussions with her parents, Merkel occasionally became choleric. For example, like when her mother told her to pick parsley in the garden, and Merkel felt she had to do the job only because her mother did not feel like it. Then she had a fit of rage and was punished with house arrest, or her parents cut her allowance.
In the past, Merkel swam naked - in East Germany, nudism is still much more common today than in the west.
School time and study
Merkel was able to speak early as a toddler, but learned to walk late. Also, sport was not her thing. She would like to have become figure skater, but at the usual talent scouting in the GDR, she failed. "I had so little talent that I did not qualify for any kind of sport."
Excellence! Merkel passed her A-level exams with perfect grades. Her favorite subjects were math and Russian.
Merkel speaks fluent Russian and can talk with President Putin on state visits without interpreters.
During her college years, Merkel worked as a bartender in the basement of the student dormitory. She got the cherry juice for her whisky/cherry cocktails during the day.
"The study of physics has definitely pushed me to the limits of my ability to understand".
In her first job at the academy, Merkel earned 650 ostmarks a month; her workday started at 7:15. "Pitifully early," as she said. While working on the calculator she had to wear sleeve protectors ...
Topic of her diploma thesis: "The influence of spatial correlation on the reaction rate of bimolecular elementary reactions in dense media."
About the religion the pastor's daughter
"A person does not become a believer because he grows up in the rectory."
The day the Berlin Wall fell, Angelika Merkel was in the sauna, only a few kilometers from the place where the barrier gate was opened.
Favorite color
Blue.
For her first wedding to the physics student Ulrich Merkel, Angela wore a light blue wedding dress. Today she is married to the chemist professor, Joachim Sauer, and lives in a rented apartment on the 4th floor of an old building in the middle of Berlin. (In the Kupfergraben 6)
The "normal" life
Through her husband, chemistry professor Joachim Sauer, Angela Merkel has access to a "normal lifestyle," and also through her sister Irene, "She is my advisor for everything that has nothing to do with politics." Her husband teaches at the Humboldt-University in Berlin. Her sister, Irene, is an occupational therapist and has a practice in Berlin on the Prenzlauer Berg. Sauer takes care of all the correspondence at home, does the taxes and has hired a part-time cleaning lady.
Food
Merkel's favorite dishes: potato soup and kale.
In her regular spot, "Cassambalis," a Greek restaurant near the Ku'damm, Angela Merkel likes to order keftedes meatballs and a glass of white wine. Every day, table three is reserved there. Address: Grolmanstrasse 35, 10623 Berlin.
On her first visit to the West, Angela Merkel bought a Turkish kebab with her first Western money.
Proof of love
On free weekends, Merkel bakes apple and plum cake for her husband.
Drinking
After too much whiskey/cherry at a graduation party, Merkel fell out of a boat when it took off
Smoking
Almost like ex-chancellor Helmut Schmidt ... When Angela Merkel entered politics, she was a chain smoker. In 1991, she smoked about a pack a day. Today, she has quit this bad habit.
Fears
Merkel is afraid of thunderstorms and is also afraid of dogs since she was bitten in the leg by a dog during a bicycle tour.
Full throttle! Her driver may drive as fast as he sees fit with her official car on the Autobahn.
Dreams
Hawaii, the archipelago is one of the places that Merkel would like to visit as a holiday guest. A trip with the Trans-Siberian Railway is also on their bucket list.
Her car
Is that her? If a black Audi with the license plate number 0 - 2 rushes by you, then it is the official car of Angela Merkel. Privately, she drives a VW Golf.